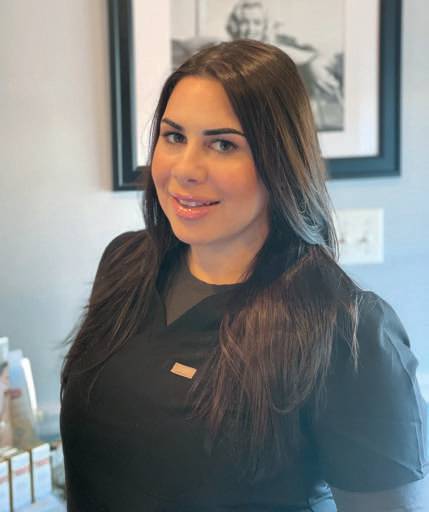 Dominique Fumarelli
~Owner Licensed Master Esthetician~
Dominique has been in the skincare industry for more then 15 years.
She is a licensed aesthetician and laser technician. With advanced training in micro needling, chemical peels, acne treatments, Cryo, and more..
She is known for the Diamond Glow treatment in Westchester Magazine winning best Facial in 2021 and Faces of Westchester 2021 and 2022.
Dominique opened Skin and Laser Lounge in 2019 and is always up to date on the latest and greatest in the skincare industry. She is passionate about educating clients while making sure they get the best experience. Every treatment is customized with specific goals in mind.
On a rare free day you'll find Dominique traveling, at the beach, exercising, spending time with family or wining and dining.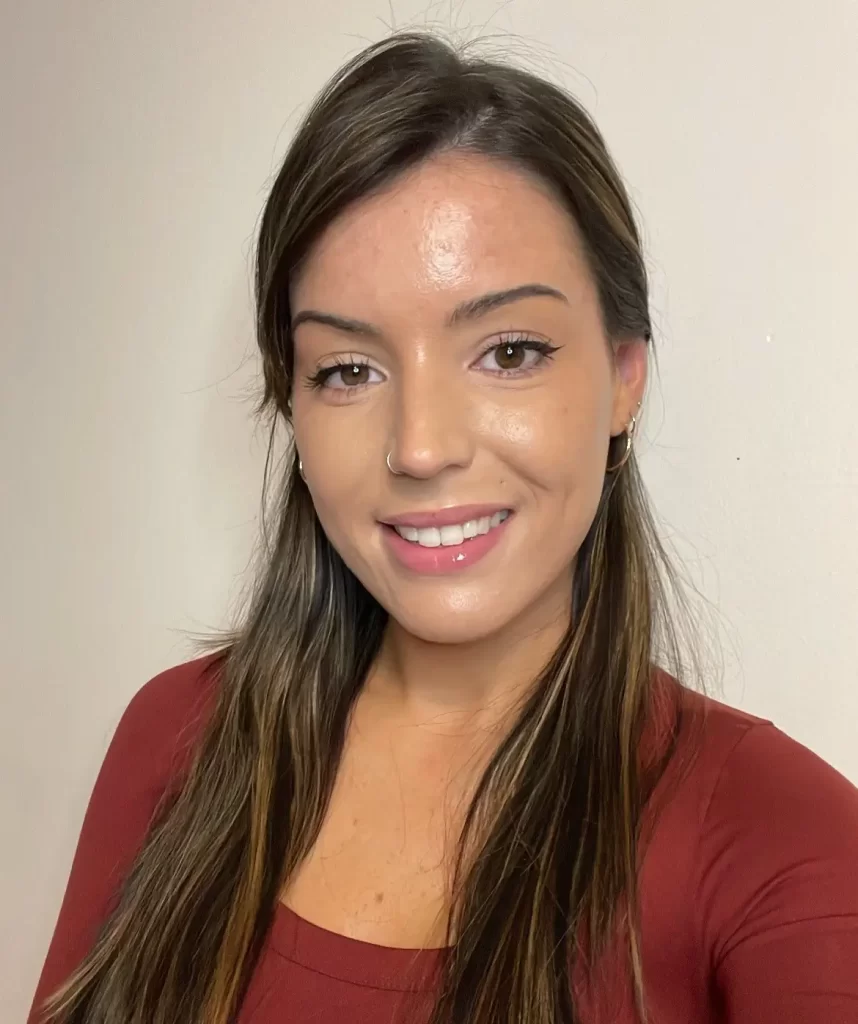 Carolyn
Carolyn is a licensed esthetician with a passion for helping people to look and feel their best. She has worked in the beauty industry for 10 years. She graduated from Capri cosmetology school and is a MUD certified makeup artist.
She spent 5 years working as a makeup artist at sephora, perfecting her craft.
Carolyn has a passion for understanding ingredients to best help each individual clients needs
Carolyn understands the importance of staying on top of the latest trends and techniques in the beauty industry and is committed to making every client feel their absolute best.
Her Speciality is deep cleansing teen facials followed by gentle extractions. She educates about the importance of skin health, while getting them on a proper skincare routine.
On her free time she can be found spoiling her two bunnies, trying new restaurants, and catching up on the latest true crime series.
Eileen Gillespie
~ Licensed Esthetician~
Eileen has been a licensed esthetician for over 20 years and a licensed esthetic instructor for 13 years. She uses a therapeutic approach to skincare and utilizes the best ingredients and modalities to address every skin condition. Esthetics is not simply a job for Eileen, it is her passion!
Ricardo Giacinto
~ Licensed Massage Therapist~
Ricardo has 20 years experience in therapeutic and sports massage. He studied at Finger Lake School of Massage. His extensive background has led him to sharing his expertise incorporating eastern and western modalities into his massage therapy at renowned spas and resorts in California and Florida.